Rafael Nadal is not the kind of person that you would too often see complaining, but, recently, he was pretty upset about the fact that he has not had the chance to play the Tour Finals on clay ever.
According to Nadal, it seems unfair to a player like him to always have to finish the season playing on a surface which is totally unfavourable to his style of play.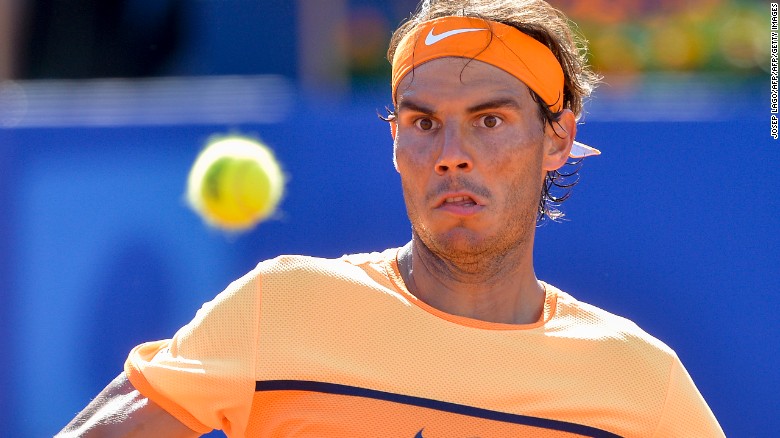 In an interview, Nadal was quoted as saying, "Somebody like me, I have never found the surface to my liking in the finals and I have been qualifying right since 2006. At times, you do feel it's unfair."
"I have no complaints with organizing it at 02 Arena. It's great. Whenever I go to that venue, I get fascinated by the atmosphere. I enjoy myself every time, but, the only thing that I want is that we should look to prepare a clay surface there as well at times. It's very much possible to do that."
Nadal's disappointment can be understood. He has not emerged the winner of the Tour Finals ever. A couple of times, he has found himself just one step away, but, has been beaten in the title round.
He quite clearly reckons the continuous organization of the Tour Finals on hard courts is the primary reason he's been deprived of winning the event so far and he is perhaps not wrong thinking that way.
Nadal is, by no means, weak on hard courts. He has been the US Open winner twice. So, he can clinch titles on those sorts of surfaces as well. But, he prefers clay and that's where his best game comes out.
There is no doubt if the Tour Finals had taken place a few times on clay in the recent years, Nadal would perhaps have been able to add that to his CV as well.